Bikes by Brian is a full service bicycle repair facility in Sausalito, CA founded in 2014 by myself, Brian Green. I offer a full set of bike related services for Mountain, Road and Leisure bikes. From simple adjustments to complete bicycle builds, I'm happy to get your existing bike running and maintained as it should be, or work with you in choosing a new bike that suites your needs, riding style and budget.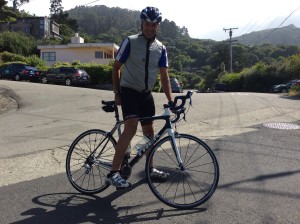 Through my years maintaining bicycles, I've developed a very comprehensive program designed to keep bikes running in top condition for years on end. I'm pleased to promote cycling as a way life, improving individual health and well being, as well as reducing the carbon footprint.
My affinity toward cycling started in college when I couldn't afford a car. I used my bike to get to school, work and every other place I had to be. After graduating college I bicycled across the USA and to this day, my interest in cycling has only grown every passing year. Since that time I have worked on and built countless bikes. I look forward to working with you, your organization and employee's, helping to solve transportation issues one bike at a time.